An
interactive website
, designed with
infographics
and
simplistic navigation
to easily convey information to individuals seeking a career with Prudential.
Homepage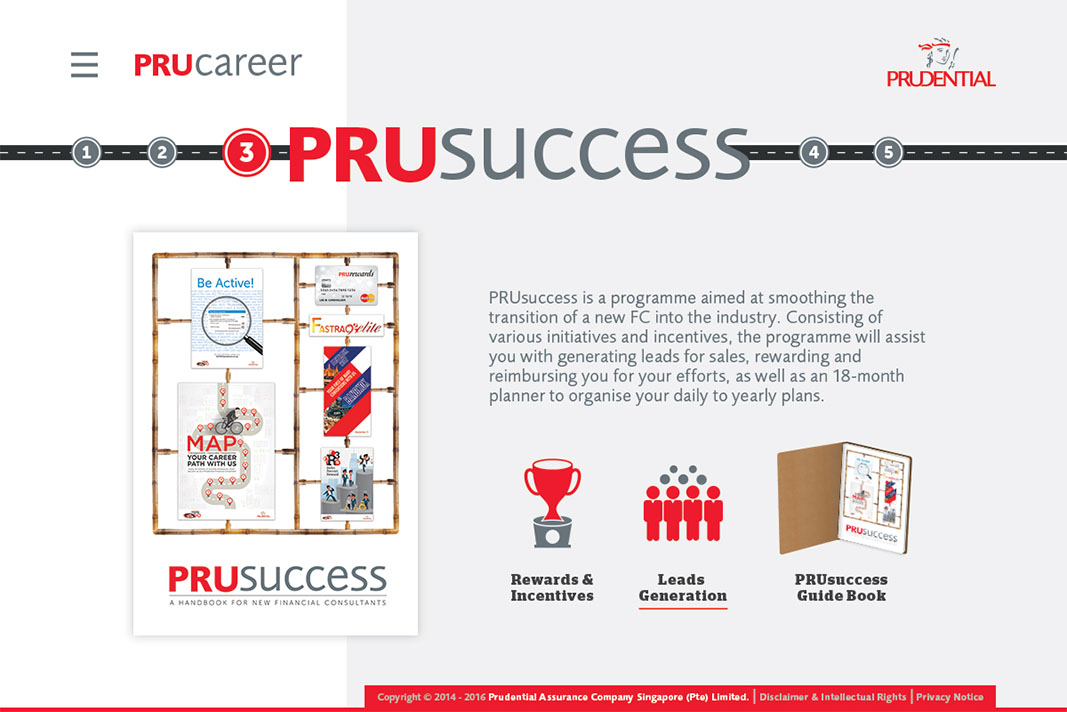 Section homepages
Overlay panel for content
Income Calculator with adjustable settings
Designed to include a
monthly calendar scheduler
, the handbook contains a summary of
various initiatives
Prudential has lined up for their new Financial Consultants.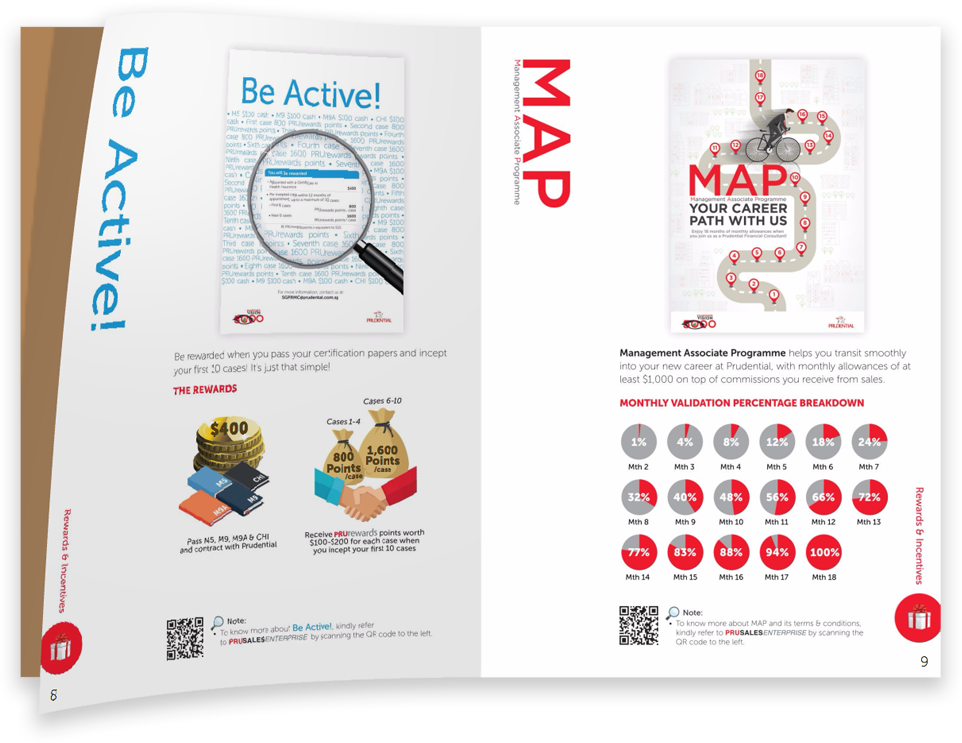 Boy 2 Pru 2 Event Ticket and Poster
The event was designed to look like a
movie poster
as the event included a skit casted by the pictured local celebrities.